Yoox.com describes their 'Luckyoox' boxes as follows:
"Each Luckyoox bag contains a surprise mix of clothing and accessory items valued at $350 or more. Contents of each bag are unique, and the quantity and variety of items vary for each box. Limited availability. The composition of the items may be different from one box to another. This Luckyoox bag contains men's products."
Yoox seems to be discontinuing these mystery boxes, though there are a few remaining at a discount, marked down to $109 from $150. I was curious what kind of items might be included, and what the $350 value is based on. Is that the brand's retail cost or Yoox's price?
Here is the box I received a few days after ordering, with a shoe box for scale. It weighed 6 pounds: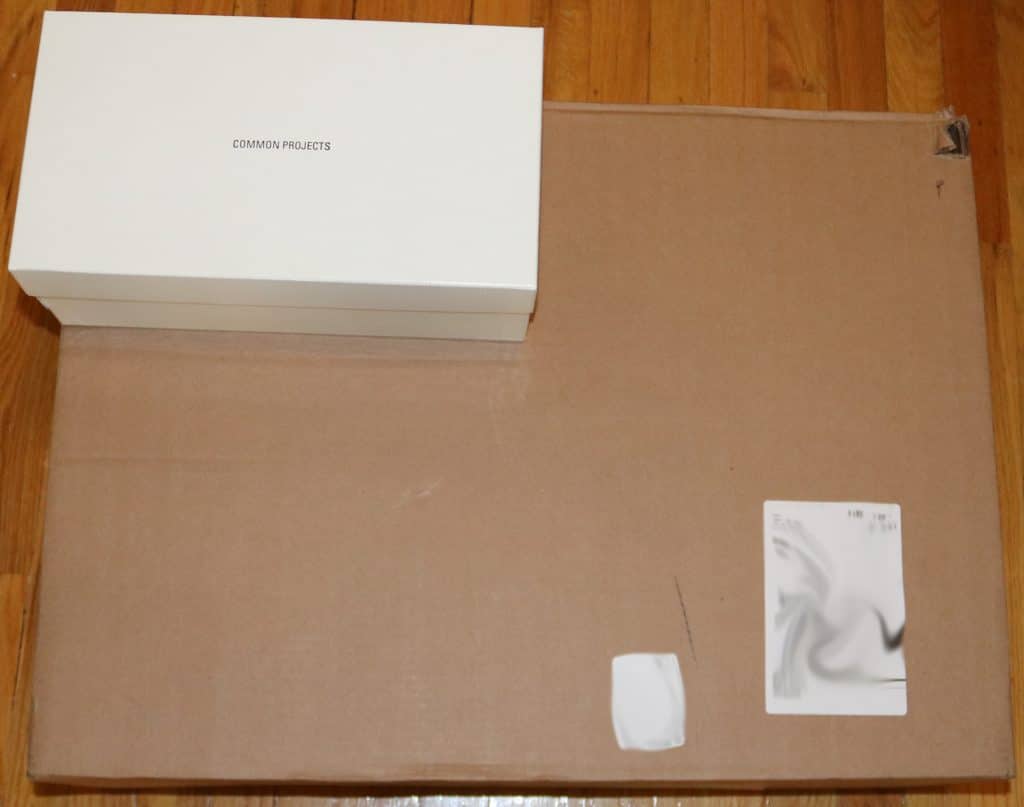 I started to wonder whether I was lucky enough to receive a pair of shoes as part of the box. Here's what was inside: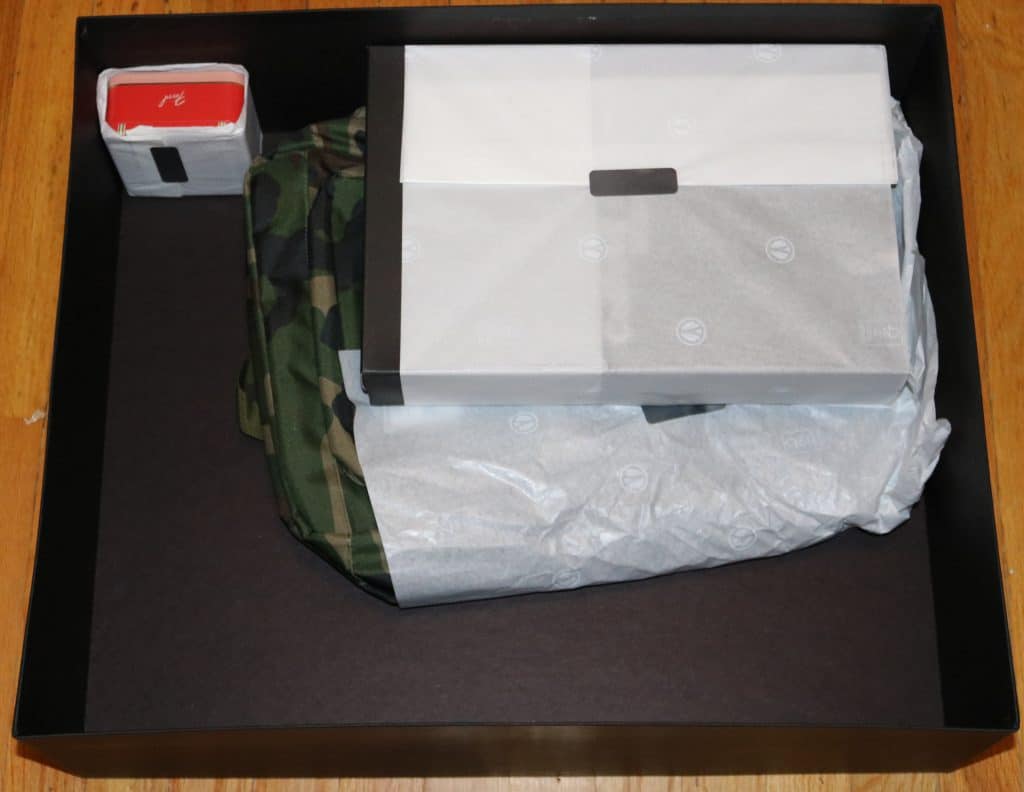 No shoes, but still some potentially nice items. A red Fossil tin (watch?), a camouflage backpack, and a box which I assumed contained a clothing item, likely a shirt. The box was exciting, as I took it to be a sign that it was a quality item.
Here is a closer look at the accessories:
The Fossil tin contained a leather bracelet, not a watch. The backpack is by Herschel, a decent Canadian brand, known for their bags.
Now for the final box: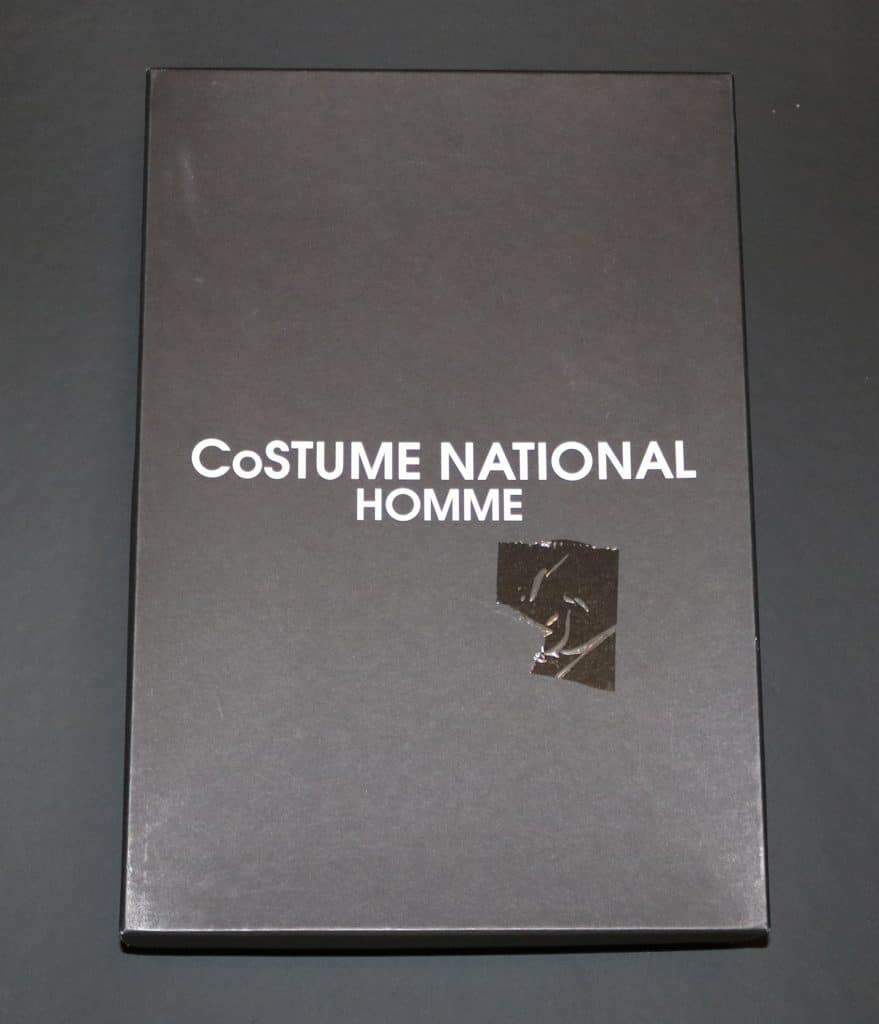 Costume National Homme. This is an Italian brand which I have never sought out, but for the cost of the mystery box I was happy with it.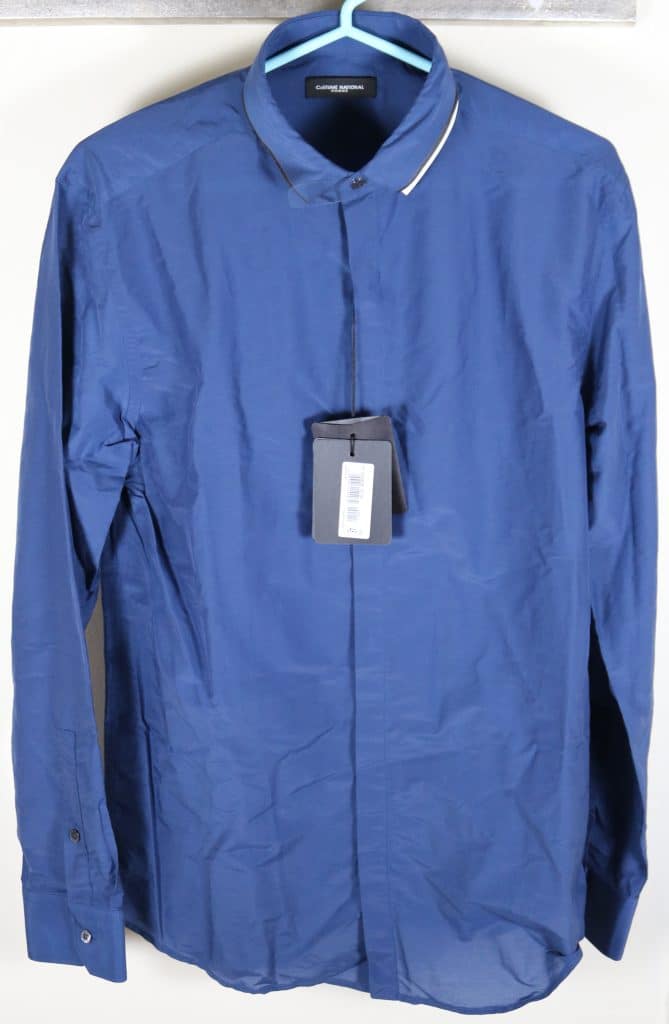 The shirt inside was nice, though the blue color feels a bit outdated. It has a black contract tipped collar and the fabric is an interesting cotton/nylon blend. It's not my style but it's a nice enough shirt.
So was it worth it? Yes and no. For $109, the price is fair.
The Fossil Leather Bracelet retails for $50-60
The Herschel Backpack is worth $40-50
The Costume National Homme shirt likely retails for around $200 or higher (let's call it $250, which puts us at the $350 value yoox claims for the entire box)
Now, it's not exactly fair to say we're getting a $350 value for $109. That is if we are paying retail price, while in reality, it probably wouldn't be too difficult to find these items on sale. Combined with the fact that it is a blind purchase, with no ability to control or choose what you are getting, it becomes tougher to determine whether it is worth it. If you are lucky enough to get some items you like and will use, it can be a great deal. If you get things you don't like, it doesn't matter how big of a discount you're getting.
At the $150 original price I'd be pretty disappointed, but for $109 it was worth the gamble. If you want to test your luck, here is a link to the Yoox Luckyoox page.